[socialpoll id="2269044″]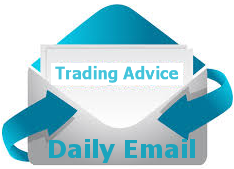 [socialpoll id="2269045″]
[socialpoll id="2269047″]
WTA Grand Prix De SAR La Princesse Lalla Meryem, 12:00 – Mladenovic v Babos
Mladenovic leads the head to heads  2-0. The most recent was in  2013 on a hard court and she won in 3 sets. The o was in 2012 and also 3 sets on a hard court.
Both have played above their usual levels this week. Babos has played 3 set matches in the last 2 rounds. Pereira was on a long winning streak on clay and Pennetta played some decent tennis after a poor 1st set.
Mladenovic recovered from a 0-3 start against Muguruza to win in 2 tie breaks. Her serve has been strong all week and she continued that in the quarter final v Arruaberrena who pretty much gave up in the second set.
They look so closely matched today that value is on Babos but the fatigue factor could tip things towards Mladenovic. They are doubles partners and closely matched partners often give close matches as they know each others game so well.
If pushed I will go with Mladenovic for the win in 3. She starts around 1.90
ATP Estoril, 16:30 – Coric v Garcia Lopez
Coric had another 3 setter in the last round. he controlled the 3rd set well after some decisions went against him late in the 2nd.
Garcia Lopz has played a lot of tennis in the last 2 weeks and 32 is oldish for a tennis player. I think if Coric can serve well he has a chance to take this close. Garcia Lopez won't want 3 sets today so the first set will be crucial. Be wary of Garcia Lopez either playing below par or actually retiring as he is likely to have a few injury niggles after so much tennis.
Garcia Lopez starts at 1.50 and should be worth a lay below 1.35 .