The match of the day  must be the Basel final.
I woke up this morning thinking about this match. Saddo. I expected Del Potro to be favourite but didn't expect to see 1.65. That  has drifted since 5:45 and is currently around 1.70 .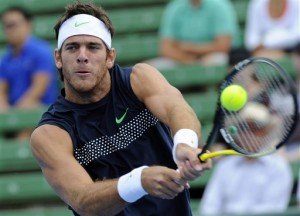 Federer is on his home court and needs the win to secure his place in London. He has been at the World Tour Finals for the last 11 years and maybe him snatching a place this year by winning his home tournament is just meant to be.
This is a repeat of last year's final  which Del Potro won in a 3rd set tie break. What a difference a year makes. Del Potro is now playing the best tennis of his career. Federer isn't.
Federer was in a little trouble against Istomin in the second round and even more trouble in the semi final against big serving Pospisil. The Canadian broke Federer as he served for the match and took the set in a tie break. He then broke first for a 3-1 lead in the deciding set. Federer immediately broke back to 0 and went on to take the match.
I actually feel that for Federer to win this one it would almost be a surprise result. My one concern is Roger Vasselin taking that second set from Del Potro in the semi final. Anyone can lose a close set though.
Maybe its too obvious but I have to go for a Del Potro win this afternoon.
Update: Del Potro won 7-6, 2-6, 6-4.
In Valencia it is tournament owner Ferrer against Youzhny.
Youzhny leads the head to heads 4-3 although they have only played once in the last 4 years. that was at the French Open in 2012 and Ferrer won in straight sets. Whilst they haven't played on a hard court since 2009 Youzhny has won their last 4 hard court matches. 
Ferrer seems to have dragged himself through his recent slump in form and dealt with Almagro surprisingly easily in the semi final. Janowicz managed to take a set from the Spaniard but a 6-0 third set put him firmly in his place.
Youzhny started the week slowly and lost the first set against Tomic. That was perhaps the kick up the arse that he needed and his play since then has been of the highest level. Kohlschreiber was despatched in 2 sets and whilst Nieminen took him to 3 sets that match was highly competitive. Youzhny also won his semi final easier than I expected as he beat Tursunov in 2.
Ferrer's stats over the last 3 months are stronger although stats against common opponents for the same time period are in Youzhny's favour. That often means 3 sets so laying the first set winner would seem to be a decent plan. It will take an exceptional match from Youzhny to take the title away from home favourite Ferrer.
Ferrer to win in 3 sets.
At the WTA Championships in Istanbul it will be Serena Williams against Li Na.
Head to heads are 9-2 in the American's favour. They have played 4 times in the last 2 years and Williams won them all in straight sets.
Williams has looked very focused all week. That is until the second set of her semi final with Jankovic. It looked like Williams was trying to conserve energy for the final and got caught out by Jankovic. Williams put the effort in when it was needed in the third set to get the job done. If her problems were anything more than that then Li will have a chance in the final but Williams can rest as much as she likes after this match and along with the grand slam tournaments these are the matches that driver her.
Williams will be trying to get the job done quickly and I expect her to  be very aggressive in the early part of the match. It will make things interesting if her energy levels are as low as she claims and I'd love to see it go to 3 sets.
Williams will find a way to win even if her leg falls off. I'm not sure Li will have the belief required if she takes it to a deciding set.