One of the main reasons that Paris has had 10 different winners in the last 10 years is that it falls just before the world finals. Depending  on how much tennis they have played in the weeks before the Masters players have the difficult decision of how much effort and energy they want to use this week.
Ferrer, Federer and Del Potro were all involved in finals on Sunday. Ferrer and Del Potro have already qualified for London and Fed is in a race for the final spots with Gasquet and Wawrinka.  http://live-tennis.eu/race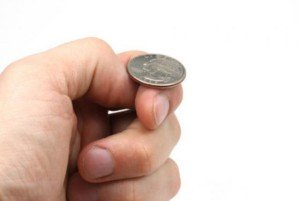 How much rest will the guys who have qualified feel they need? Will Ferrer and Del Potro tank today or tomorrow? Will they actually tank or will they just play with less intensity to save energy?
It is quite possible that Ferrer would lose to Rosol anyway. Ferrer is defending champion so won't be giving this one away. Rosol hasn't managed a set in their 2 previous matches but I think he will keep this one close. 1.16 is a crazy price given the uncertainty of this week.
Update: An odd match. Ferrer won 6-0, 2-6, 6-3.
Isner and  Przysiezny aren't affected by London qualification worries. Przysiezny looked superb from the service line yesterday in his win over Nieminen. This will obviously be a serve dominated match and there is bound to be at least 1 tie break.
I don't see any value at all on Isner at 1.40 and he has to be worth a lay especially if we see below 1.30 in the early games. He may scrape through but it will be a close one.
Update: Isner won 7-6, 4-6, 6-3.
Dodig came through against Roger Vasselin. I thought the Frenchman would win that one and it has to be said he had his chances. Dodig has had a good season but still feel he is playing with less intensity than we have seen from him in recent months.
He has played Almagro just once before which was on clay in April. Not surprisingly it was Almagro who won in straight sets.
Almagro hasn't been in the best form recently although made it to the quarter finals last week before losing quite tamely to Ferrer. He has a very big serve and is always near the top of the total aces league table.
Almagro tends to play safe in opening sets whereas Dodig goes for fast starts. I think we could see a few swings in this one with a lot of break points being saved.
I am slightly favouring Dodig this time as he is playing more consistently. It will be another serve dominated match and 3 sets look a real possibility.
I will look to lay Almagro if he gets an early break.
Update: I didn't trade this one, thankfully.
Almagro won 6-4, 6-3.
Cilic made a great return after his ban and it should be an interesting match with Del Potro. The Argentine won the title in Basel last week and as he went out in the last 16 last year he could be forgiven for his mind already being on London. I can see Del Potro trying to get through this one without trying too hard. The last thing he wants to do is risk injury. If he gets through this one then great. If not then its no big deal.
Del Potro always moves around between points like a man who is trying not to wake himself up so it won't be easy to read his body language but a Cilic win wouldn't be a huge surprise.
1.30 must be a lay. Del Potro has won their last 4 matches and didn't lose a set but their sets on hard courts were all close.
Update: Cilic had a few chances but seemed to be lacking in confidence to go for the big winner. He did have a set point in set 2 but couldn't take it.
Del Potro won 6-4, 7-6.
You would expect Wawrinka to be motivated this week with the race to London but you would have thought the same last week in his home country and he crashed out in the first round.
Lopez beat Tomic in a third set tie break which suggests he wants to do well. He will need to put more into his serves as the slow motion tennis we saw from him and Tomic should get crucified by Wawrinka.
Wawrinka is head to head with Gasquet for a place in London so is playing for his place today. We will see how much he wants it today.
1.38 is no value as Lopez will keep the first set close. If Stan can get the opening set Lopez will fade quickly in the second. Wait for a higher entry on Wawrinka.
Update: It didn't go quite as expected! Stan raced to an early lead and took the set. Lopez fought back and took it to a third set.
Wawrinka won 6-3, 3-6, 6-3.
I think Dimitrov can get past Fognini but I don't expect it to be easy. They have played just once before which was in January. Fognini won easily in 2 sets.
It seems to be the pattern today but 3 sets are quite possible. Players seem to be switching off mentally after taking the first set.
Dimitrov is stronger on serve but Fognini has better stats on return. 1.43 is way too low to be backing and I will back him if he goes a break behind.
Update: Dimitrov won 6-3, 5-7, 6-2.
The Tournament of Champions didn't get off to the most exciting start yesterday and it is difficult to get excited about today's matches.
Stosur takes on Vesnina which is the match that would appear to promise a more competitive match. However Vesnina has not shown the sort of form that we know she is capable of lately.
Stosur starts at 1.35. It isn't rare for her to start slow so we have a chance of her giving us a better price. Vesnina actually leads the head to heads 2-1 but they haven't played since 2011.
Update: Stosur took the opening set. Vesnina had a 3-1 lead in the second set but Stosur won the next 5 games.
Stosur won 6-3, 6-3.