Group A – Round Robin
Ferrer v Berdych
Ferrer has won 7 of their last 8 matches. When they played last week Berdych looked in control  but a late break let Ferrer take the second set and Berdych mind went missing in the third.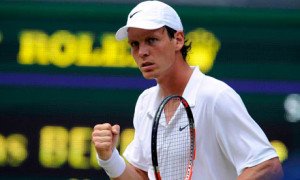 Ferrer finally looked tired in his match yesterday and whilst playing Nadal is enough to make anyone tired it is nothing short of incredible that Ferrer's fuel tank  has lasted this long.
Berdych has had an extra day's rest to his opponent but needs to be more aggressive than he was against Wawrinka. This court isn't making it easy for anyone to hit many passing shots without the other player being out of position.
The slow court doesn't help Berdych but he has to go for it today. He has one loss already to Wawrinka and he plays Nadal next. A loss today pretty much guarantees that he doesn't make the semis. Hopefully his brain doesn't let him down. Taking the first set will be a huge advantage against a tiring Ferrer.
Berdych to win in 3 sets.
Group A – Round Robin
Nadal v Wawrinka
Wawrinka's coach has managed to improve the mental side of his game but that will be put to a severe test today. Nadal leads the head to heads 11-0. In sets it is 24-0.
They have played 3 times in 2013 and all of them were since Stan started working with Magnus Norman. In their most recent meeting which was in Shanghai Wawrinka had set points in their opening set tie break. Having lost the tie break he faded badly losing the second set 6-1.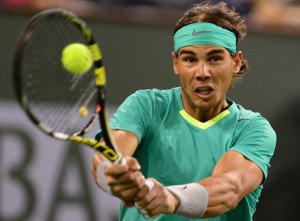 There seems to be a real lack of belief from him against Nadal. He has got over the same feeling with Djokovic but needs that breakthrough against the Spaniard. Even if he gets close to taking the opening set it is almost as if his brain says to him, "See?? I told you we can't beat him!"
The pace of the court favours Nadal although the low bounce doesn't.
A win for Nadal secures the number 1 ranking and also a place in the semi finals. Wawrinka will fancy his chances against a tired Ferrer so if he loses the opening set I feel he won't bust a gut to make a comeback that he probably doesn't believe he can achieve anyway.
Nadal in 2 sets.
Update: Nadal won in 2 sets but he should have finished it a LOT sooner. In the first set he had a break point for 5-2 but ended up needing a tie break. In the second set when Nadal held for 4-1 Wawrinka looked like he was resigned to defeat as he waved his hand limply at the ball as it flew long. Yet Nadal needed another tie break!
Nadal won 7-6, 7-6.