This will be the first match between these players.
Robredo came under a bit of pressure yesterday from Caruso. He needed 3 sets in that match. He faced 5 break points and was broken 3 times in 3 sets. Not terrible but not the standard I would expect from a fully fit and motivated Robredo.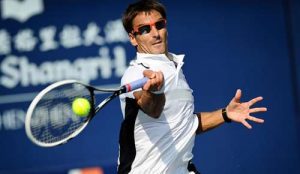 Mager also needed 3 sets in the last round which was the tight match I had expected. His serve was fairly solid and he faced just 3 break points and was broken twice.
I think it is worth a lay on Robredo  at the start. I would expect him to win but we are likely to see a bigger price on him. Remove liability if he gets broken. He starts around 1.20.