They have met twice before with each player winning a match. Their last meeting was in July 2012. Mayer won in straight sets on clay in Hamburg. Haase won on clay in 2010 in a German Challenger.
Mayer has not won a match in 2017. He was favourite in 2 of the 3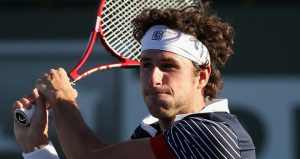 matches. His last win was in a Challenger in Germany in October.
This is Haase's home tournament but he has an awful record there. He lost his last 7 matches in Rotterdam and has not won a match there since 2008! To be fair he was only favourite in one of the losses and it was against Davydenko.
Current stats favour Haase. If he gets his big serve going I think Mayer will get frustrated.
Wait for 1.80 before backing Haase.