Kohlschreiber won their only previous meeting.  That was in July 2016 at this tournament last year.
Results this year are a little better for Kicker. His recent results are also a little stronger. Clay results are similar but Kicker has the better ROI.
Kicker has had a good week with wins over Haas and Paire in straight sets. He took Fognini to 3 sets last week after beating Youzhny in the first round.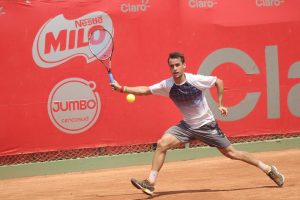 Kohlschreiber has been inconsistent this season. This week he beat In form Rublev in the 1st round and Simon in 3 sets in the last round. Simon had 13 break points but was only broken 3 times.
The way Kicker is playing we have some value on him to take a set. Lay Kohlschreiber around 1.20. He has home advantage which could help him though it hasn't in other tournaments in Germany this year.
Reduce liability if Kicker breaks serve.