Murray leads their previous matches 9-4. He has won their last 7 and all 5 of their matches this season. Their last meeting was In Cincinnati in August. He won in 2 sets on a hard court. Raonic took him to 5 sets at the Australian Open in January but has only taken 1 more set since. That was on grass in the Final at Queens Club.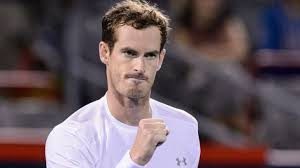 Raonic has dropped just 1 set this week which was actually against his weakest opponent. Cuevas took their opening set despite having a poor record indoors. Raonic looked very solid in his win over in form Tsonga.
Murray lost a tie break set to verdasco in the second round.  He has only played 2 tie breaks  this week and took the opening set against Berdych in one. Berdych kept both sets tight but it was Murray who came out on top in both.
With Djokovic losing to Cilic yesterday Murray can take over the number 1 ranking with a win today. He will be nervous at the prospect but I expect him to take it. He has improved the mental side of his game this season and has dramatically reduced the number of matches where he just doesn't show up. Raonic's best hope is for tie breaks. No value on Murray unless he goes a break behind or loses set 1.