This will be the first time they have played.
The over all stats for the last 12 months favour Kravchuk. Paire had a losing year in 2016 ( that is he lost more matches than he won).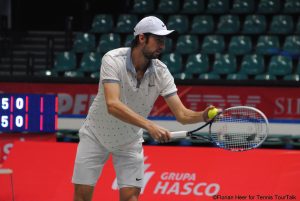 Hard court stats tell the same story with Kravchuk's numbers being stronger and Paire struggling for consistency.
Paire starts around 1.53 but there has to be some value on Kravchuk. You never know what you're going to get from Paire. I will try to lay him around 1.35 in the early games. We should see him trade a fair bit higher than his start price.