This will be their first meeting.
Clay stats over the last 12 months favour Giannessi though he has not played on clay this year. He had some reasonable results on clay last year and was consistent rather than spectacular.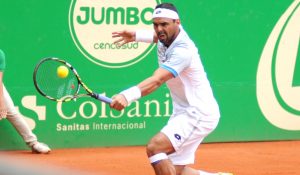 Falla has played 2 matches in the qualifying rounds this week. He has never lost a first round match in Quito. he will be more used to conditions than his opponent who is making his first appearance in Quito.
Some value on Giannessi as underdog. Three sets seem quite likely. I'd give the slightest of edge to Falla.