This will be their first meeting.
Daniel wasn't good in the first match this week and was a little fortunate that Olivo picked up an injury. He did play a much more solid match last night to beat a poor Fratangelo.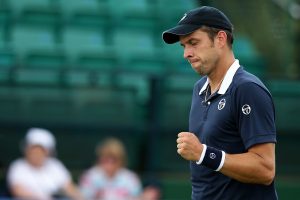 Muller is not great on clay usually but has performed quite well on this surface in 2017. He does rely quite heavily on his serve.
Daniel is a player who doesn't seem to have many weapons though players often have trouble with him. I think this goes to 3 sets with at least 1 tie break.
I favour Muller to win in 3.