Wawrinka has won 11 of their 13 matches. Their last meeting was at the year end finals in London last November. Wawrinka won on an indoor hard court in 2 tie breaks.  Cilic's wins were both on hard courts. He has managed just 1 set in 5 clay matches against Wawrinka.
In their 4th round match Monfils was able to put Wawrinka under pressure for 2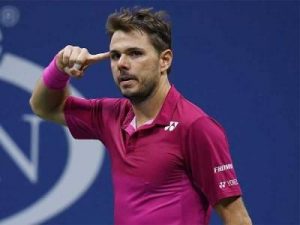 sets. Monfils led 4-2 in the opening set which he lost 7-5 and after sharing early breaks in the second set it was Wawrinka who closed out the set in a tie break.
Cilic has not lost a set so far. In the last round he only played a set and a half as Anderson retired when 3-0 down in set 2.  He should be slightly fresher than his opponent.
I feel Cilic is playing well enough to take at least a set. Wawrinka is the better clay player and has a superb recent record at thew French open. He should come through in 4 or 5 sets.
Back Wawrinka if he is broken.