Murray leads their previous meetings  9-7. Wawrinka has won 3 of their last 4 matches and Murray's win was in an exhibition tournament. Murray has not taken a set from him in their 3 clay matches. The most recent was in 2013 and both have improved a great deal on clay since then.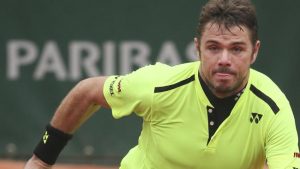 Wawrinka was always more comfortable on clay but had added big match mental strength to his armoury. He showed that last year  and is the defending champion.
Murray came into his tournament on the back of a win over Djokovic on the clay in Rome. He also took Djokovic to 3 sets in the final in Madrid.
Both players needed 5 sets in their opening matches. Wawrinka has dropped just 1 set since which was to Troicki in the 4th round. Murray was taken to 5 sets again in the 2nd round and Gasquet took him to 4 sets in the quarter final. Gasquet was only really competitive for 2 sets.
This will be a great match to watch and really can go either way. Both have superb but very different back hands. Murray's two handed backhand is as solid as they come and Wawrinka's single handed backhand can be devastating when he is playing well.
I see Wawrinka as having the edge on this surface and the value is on him. Four or 5 sets . A lay on Murray below 1.50 would be nice. he starts around 1.80 .