Kyrgios won their only previous meeting in straight sets. That was in the last tournament in Acapulco. Djokovic had come through a very tough 3 set match with Del Potro in the round before they last met. The same happened again this week. Djokovic was more in control of their third set this time but it was another great effort by Del Potro.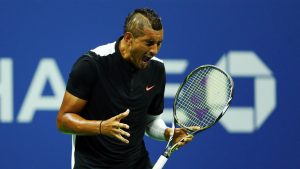 Djokovic may be a little more motivated this week as he has won this title for the last 3 seasons and he will not want to fall further behind Murray in the rankings. He has to win the title to avoid losing points.
Kyrgios has been impressive so far though and Zverev didn't have a single break point in the last round.
Some value on Kyrgios at the start. The sets will be tight. I will look to back Djokovic if he gets broken. Kyrgios won't make this easy for him at all.