Tsonga has won both their previous meetings. Their last match was In Doha in January this year. He won on a hard court in 3 sets.  He won on clay in the French Open  2012 in 4 sets.
We have seen better over all results from Tsonga this year. He won 2 consecutive titles in February but has lost both his matches since then. He has played just 1 clay match this year.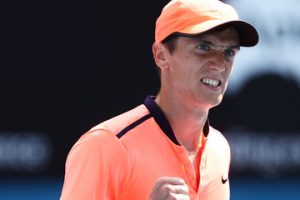 Kuznetsov has won 6 of his 8 clay matches in 2017. He reached the quarter finals in Budapest 2 weeks ago.
I think we have some value on Kuznetsov to take a set. Tsonga doesn't have an amazing record in Madrid for a player of his ability.
Lay Tsonga if he breaks first.