Djokovic leads their previous matches 26-23. He has won their last 7.
Djokovic is not at his best right now but he is still Djokovic. Changing his back  room team is not a good sign as things seemed to fall apart pretty quickly. I would expect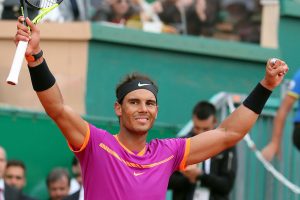 him to raise his level for this match. His serve has been fairly solid this week and especially so against Lopez. He should be rested as he was handed a walkover in the quarter final when Nishikori pulled out.
Nadal has a superb record in Madrid and whilst I favour him to win I think it will be tight. Of his 3 opponents this week he was perhaps seeing Kyrgios as the biggest threat. He went into that match super focused and lost just 4 games.
The initial value is on Djokovic to take a set. Back Nadal if he gets broken. I am hoping for a great match. Nadal to win in 3 sets.