Due to start at 8 pm.
Nishikori 2.76,  Federer 1.55
Federer leads their previous meetings 6-2. The last time they played was in October 2018 on a hard court in Shanghai. Federer won their quarter final in 2 close sets. He won their last 5 matches. Nishikori's last win was on a hard court in Miami in 2014.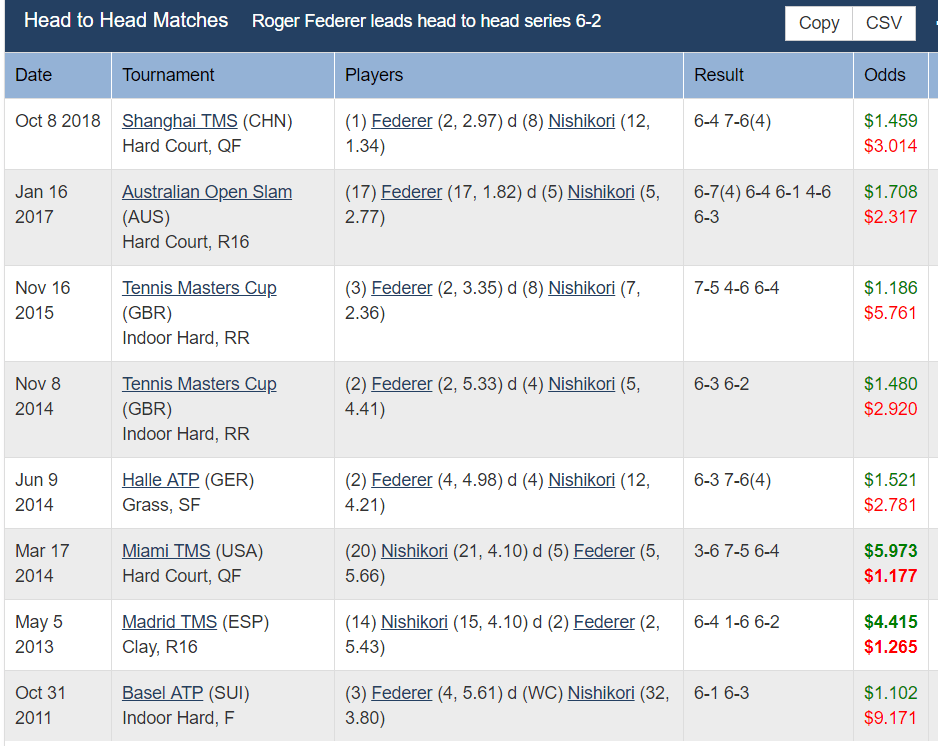 Nishikori has not lost a set this week. He beat Anderson in the last round. He did not face a single break point in his straight sets win. That was a little revenge for Nishikori who lost to Anderson in the final in Vienna last week. He also beat Thiem and Khachanov in straight sets in that tournament.
Federer's first match this week went his by as a walkover when Raonic pulled out. He was broken once by Fognini in the last round during his straight sets win.  He won the title in Basel last week. He wasn't quite at his best that week but took the final from outsider Marius Copil in two very tight sets.
I think Nishikori will make Federer work hard. Back Federer around 1.75.