Due to start at 5:30 pm
Dimitrov 2.44, Anderson 1.68
Dimitrov leads their previous matches 6-2. They have not played since October 2016. That was on an indoor hard court in the Stockholm quarter final. Dimitrov won in 3 sets.  Their last five best of 3 sets matches all went to a deciding set.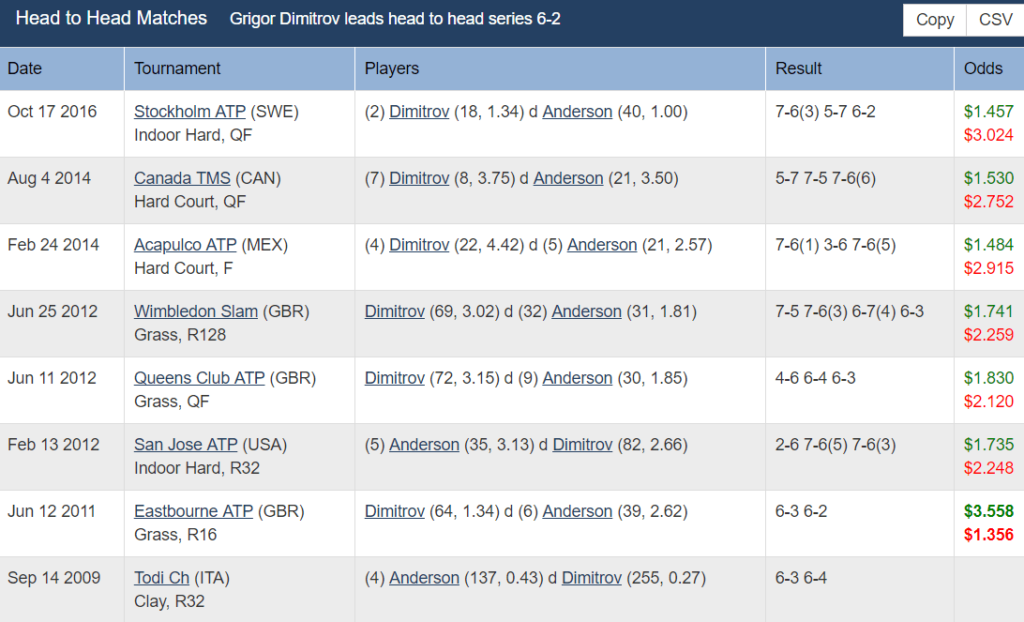 Overall results favour Anderson this season. He has won 72% of his matches compared to 61% for Dimitrov. His hard court results are also stronger.
Dimitrov started the season fairly well but as the year has gone on his results have been mediocre. He lost to Wawrinka at Wimbledon despite the Swiss player making his comeback after surgery. This week he has needed a third set tie break in both his matches.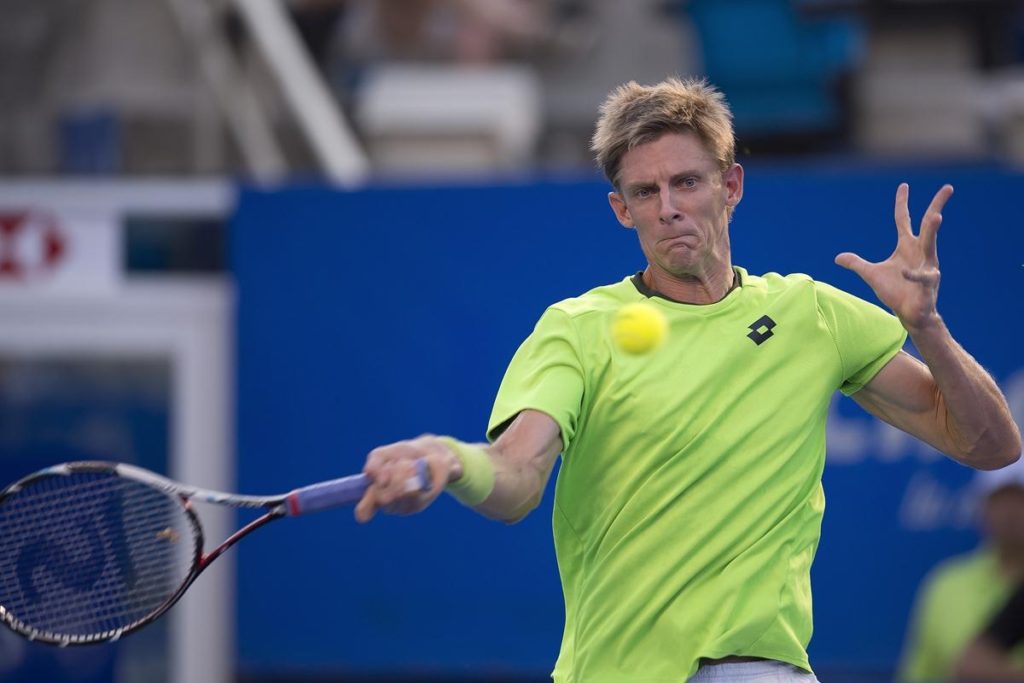 Anderson has performed extremely well on hard courts this year. He also had a good tournament at the French Open reaching the fourth round and he reached the final at Wimbledon.  He lost the opening set in his first match against Donskoy and won that match in a third set tie break.  In form Ilya Ivashka put up a good fight in the last round but could only break the Anderson serve once from his 4 break chances.
Stats for the tournament all favour Anderson. Wait for before backing him.