They have played just twice before. In April last year Murray won their semi final in Munich on clay. It was a tight match with Murray winning in the end 6-4, 6-4.  Their other meeting was at Wimbledon in 2014 and it was no real surprise that Murray won that one in straight sets.
I expect Bautista Agut to have a chance against Djokovic as the Serb had behaved a little oddly in the quarter final win over Zverev.  Zverev had played the match of his life, or at least the best 2 sets of his life. He had a real chance to win that second set but Djokovic's reputation can make it so tough for opponents to finish the job on the rare occasions they get into a winning position against him.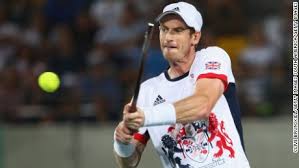 Bautista Agut had the self belief to complete to win over Djokovic. He was only broken twice and managed to break the Djokovic serve 4 times from 5 break chances.
Murray has been working on not allowing his levels to drop even after a title win. He seems to be winning that battle. Last week he took the title in Beijing and so far has not lost a set this week.  Simon put him under a little pressure and his serve was broken 4 times but he always looked in control.
I am looking forward to a good final here. It is hard to look beyond another Murray title but at 1.14 he has to be a lay.I think Bautista Agut will get himself into a winning position in a set. Whether he can take it is another matter entirely.
Remove the liability if Bautista gets into the lead late in the 1st set.