Eubanks 385, Sela 1.33
This is their first meeting.
Wild Card Eubanks has performed well on hard courts recently. He made the quarter final in Atlanta beating Fritz and Donaldson. He beat Tipsarevic in Cincinnati as underdog. he has not played a lot of tennis this season and won 50% of his matches.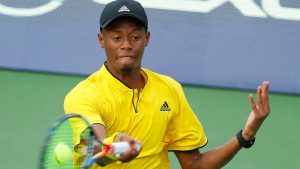 Sela has better results this season. he has won 61% of his matches. He has won 5 of his last 10.  He had a pretty good grass season in Challenger events. He has lost in the first round for the last 2 seasons.
Some value on Eubanks to take at least a set. If he continues to play as he has been doing I can see him winning.
Lay Sela below 1.25.
Update: Sela won in 3 sets. Eubanks was really poor and didn't handle the occasion well.