Due to start at 8 pm.
Cilic 1.54, Isner 2.80
Cilic leads their previous matches 7-3. The last time they played was in Miami in March this year. Isner won in straight sets on a hard court. Isner won 3 of their last 4 matches.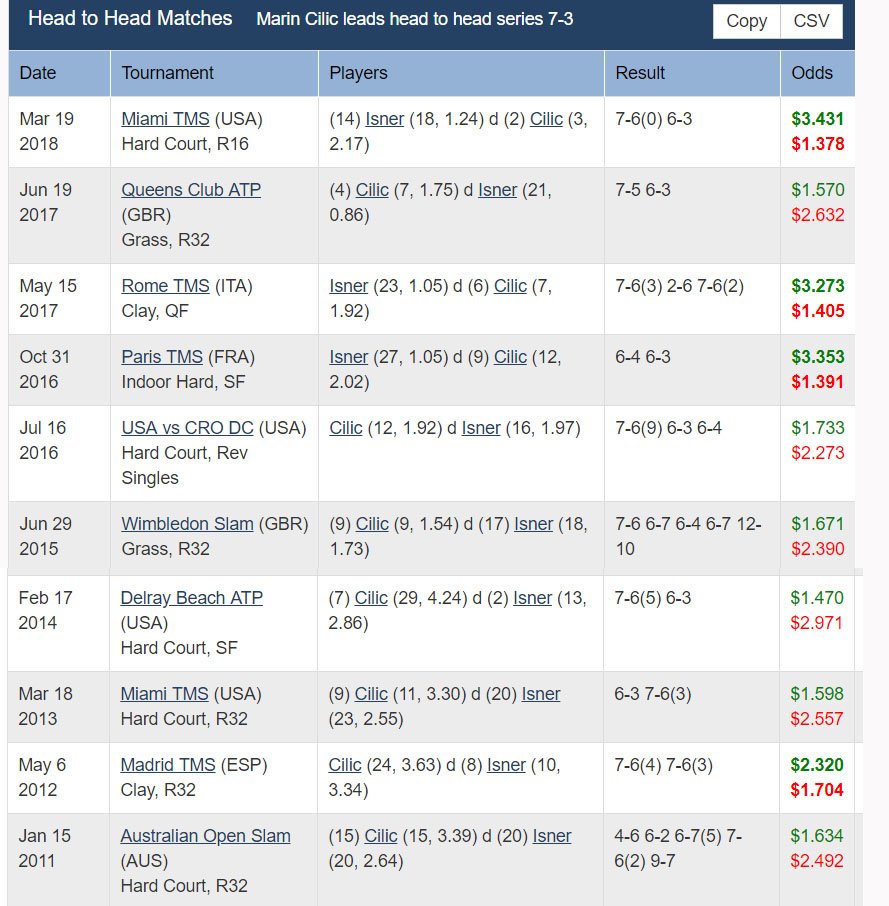 Slightly better overall results for Cilic in 2018. He won 67%  of his matches compared to  60% matches for Isner. They have very similar indoor results in 2018. There is very little between their 6 month, 3 month and 1 month stats.
Cilic made a great start in his last match and was 5-2 up against Zverev. He wasn't able to hold on to the lead and lost the set in a tie break. He lost the match in straight sets. He seems to have a confidence issue at the year end finals and has won just 1 of his 10 matches in his 4 visits.
Isner lost in straight sets to Djokovic in his last match. He didn't play badly at all but Djokovic is in strong form. This is his first visit to the year end finals. There is a good chance that we see tie breaks tonight and Isner has the better tie break record in the last 3 months.
We have a fair chance of seeing 3 sets. Some value on Isner. Lay Cilic around 1.40 to 1.45 and remove liability at 1.90. Isner has a real chance to win.