Due to start at 6 pm.
Zverev 6.60, Djokovic 1.17
Djokovic leads their previous matches 2-1. The last time they met was in the round robin matches this week. Djokovic won in straight sets but Zverev was able to push Djokovic's price to 1.59 from a starting price of 1.20. His other win was in the Shanghai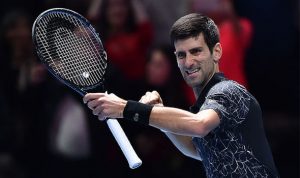 semi final last month. Djokovic lost just 3 games in that one.
Zverev won on clay in Rome in May 2017.
Djokovic hasn't lost a set this week. In fact he has only faced break points in 1 of his 4 matches. It has been like the sports teacher playing his pupils. A year ago his confidence was in tatters but he is
very much back to his best.
Zverev has also served well but has had to work pretty hard for many of his holds. He raised his level in the semi final win over Federer. He will have to lift it another couple of levels to beat Djokovic. Hopefully he wasn't too affected too badly by the terrible behaviour of Federer's fans yesterday who booed him during a post match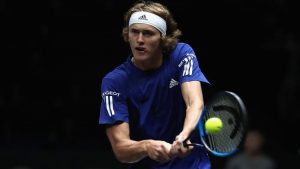 interview.
At this price we can place a small lay on Djokovic. Both his wins over Zverev were in the last 6 weeks and were both comfortable. If we lay at 1.15 look to remove liability at 1.30