Zverev 1.96, Cilic 2.04
Zverev leads their previous matches  3-1. They last met in Madrid in May. Zverev won on clay in 3 sets. He has won their last 3 meetings. He won their only indoor match in February 2016 in 2 tie breaks.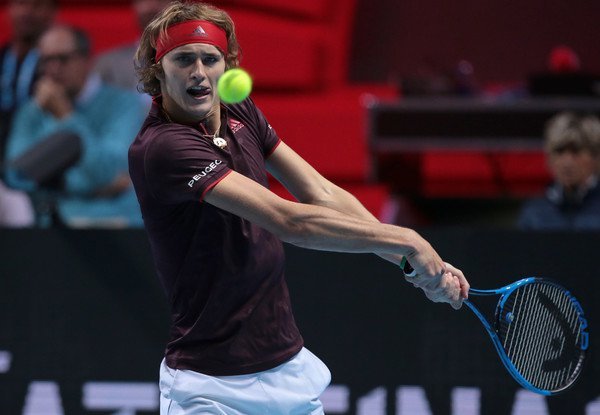 Zverev has slightly better results this year and a higher ROI. He won the title in Montpellier indoors in February beating Tsonga in the semi final and Gasquet in the final. Last month in Vienna he made the quarter finals indoors where Tsonga had some revenge for the Montpellier match.
On indoor courts Cilic has better recent results. He reached the semi finals in Basel and quarter finals in Pair last month. This is Cilic's third time at the Tour Finals so has more experience than Zverev who is there for the first time. However Cilic has won just 1 of his 6 matches at the O2 Arena.
Two tie breaks won't surprise me at all. Backing servers is a good option. Zverev has the edge but there is so little in it.