The first couple of weeks have given some pretty random results. Some players are slow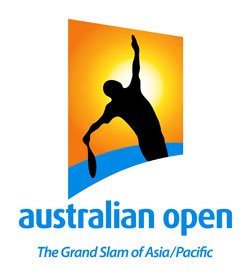 starters and some don't seem to care too much about the first events as they have one eye on the first grand slam tournament. Now we see who has done their preparation right!
A lot of the top players choose to play exhibition events to get a little match practice  before they go to Melbourne. It seems to work for the likes of Djokovic as he has dominated the event for the last 3 seasons. Andy Murray has made the final in 2 of the last 3 years but as he returns to the tour after back surgery I think it would be a big ask for him to reach the latter stages in 2014.
Lets have a look at the 4 sections of the draw.
In section 1 we have 2 serious contenders. Nadal reached the final in 2012 and won the title in 2009. He had a superb season in 2013 regaining the number one spot and it will be interesting to see how he starts this year.
Del Potro chose to play a "proper" tournament to blow away the cobwebs from the off season. He looked rusty in his first match but got stronger as last week went on and he took the title in Sydney. He has an excellent chance of going deep into this tournament.
Neither of those players will have an easy route to the quarter finals. Nadal will probably meet Monfils in the third round if he can make it past Tomic and Sijsling. Monfils should be too strong for Jack Sock although I expect the American to make a real impact this season.
Also in  this section is Lleyton Hewitt who rolled back the years to beat Federer in the final in Brisbane. Whether his "old" bones will be able to last too long in best of 5 matches remains to be seen but he may well meet Nishikori again having beaten the Japanese player in the semi final last week. That will be a serious test and even if he gets through it I think the energy required will just about finish him off. If he gets that far it is likely to be Nadal waiting for him in the 4th round.
Del Potro's half of the section has Raonic who chose to play the Hopman Cup for his preparation which is probably because it guarantees hat he plays several matches. His results were decidedly average. He is likely to meet Hanescu in the second round and then the real test of Dimitrov in round 3. The winner of that match should find Del Potro waiting for them in the 4th round. Del Potro will be tested by Bautista Agut and Paire but those matches look ideal for his form to peak for a likely quarter final battle with Nadal.
Predicted quarter final: Nadal v Del Potro
Section 2 has Andy Murray and Federer. We don't know how well Murray's recovery has gone. He played Doha where he lost to Florian Mayer and he lost to Hewitt in an exhibition tournament. If those matches have been enough to get rid of the inevitable rustiness then he has a pretty decent draw. He won't need to be at his best to beat Soeda and Odesnik but will need to be sharp against Lopez and probably Kohlschreiber.
John Isner won the title last week in Auckland but seemed to be having problems with his ankle. I think if he doesn't pull out he will fall in the third round to Kohlschreiber.
In Federer's half of the section Tsonga is likely to meet Cilic or Simon in the third round ( I would expect Simon). Verdasco will probably be up against Federer in the 3rd round if he can beat Stakhovsky in round 2.
A Tsonga v Federer 4th round match could be an exciting match up with the winner meeting the winner of Murray v Kohlschreiber. Murray will have to be near his best to put away Kohlschreiber who has started the season well. I have a feeling that will be as far as Murray goes.
Predicted quarter final: Kohlschreiber v Federer.
Section 3 looks WIDE open. Ferrer and Berdych are the top seeds.
Ferrer has an excellent recent record at the Australian Open with 2 semi finals and a quarter final in the last 3 years. He hasn't made a spectacular start to 2014 with a second round loss in Doha and semi final in Auckland. His performances weren't at all impressive. He has a reasonable draw though. Dolgopolov could give him some problems in the third round assuming Dolgo gets past Chardy in round 2. If Ferrer gets the win over Dolgopolov he would meet the winner between Youzhny and Janowicz. Florian Mayer might have something to say about that and meets Youzhny in the second round. The Russian already has a retirement in 2014 but if he is fit I would back him to beat Mayer.
Berdych really shouldn't break sweat in the first couple of rounds and could meet Karlovic in round 3. Also in that half of the section is Tommy Haas. The German lost to an impressive Jack Sock last week and I don't think one match is enough to blow away all those off season cobwebs. Haas could have problems with Berlocq in the second round. If he gets through that one he should be back in the swing and will need to be on his toes to beat the winner of the Anderson v Sousa match.
This one of the hardest sections of the draw to predict.
Predicted quarter final: Berdych v Ferrer (note I have a probable 4th round match v Youzhny for Ferrer but I'm not sure the Russian's fitness will be enough to beat him)
Section 4 is where we find defending champion Djokovic. The other top seed in this section is Stan Wawrinka.
Wawrinka will feel he has an excellent chance of reaching the quarter final. His first test will probably come from Pospisil in the third round as I expect Pospisil to beat Mahut in round 2.
Benneteau's form hasn't been too good and he didn't end 2013 particularly well. Rosol is likely to knock him out in the second round. Rosol's prize for that win would be a meeting with Gasquet. I'd expect the Frenchman to take that as long as he has found his timing for the new season. Wawrinka should prove too much for him though and Gasquet's fourth round grand slam exits will get back to normal.
Djokovic has a comfortable route to the 4th round. Tursunov may nick a set from him in round 3 but his first test could come from Gulbis in the fourth round. Gulbis will need to be on his game from the start with Querrey and Fognini standing in his way.
A match against Gulbis is just what Djokovic needs to get him tuned for a probable quarter final with Wawrinka.  Stan took him to 5 sets in the 4th round last season.
Predicted quarter final: Wawrinka v Djokovic
Predicted semi finalists: Djokovic, Berdych, Federer, Nadal
Predicted winner: Djokovic to beat Nadal in the final