Victoria Azarenka has won the title for the last 2 years. She beat Li Na in 3 sets in the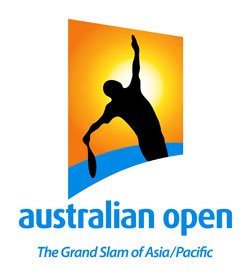 2013 final.
As usual the matches leading up to the final will give us some shock results but I don't expect to see a shock title winner.
As with the men's draw lets look at the 4 sections.
Section 1 has a lot of people's favourite, Serena Williams. She is unlikely to have too much trouble in the opening rounds. Dolonc and Hantuchova don't have what it takes against her in a grand slam. Who she will meet in the fourth round is almost anyone's guess. Ivanovic is probably the front runner. Stosur and Pironkova meet in the second round with the winner playing Ivanovic in round 3.
The top seed in the other half of this section is Sara Errani. If she has an off day then Davis could give her a scare in the second round. If she gets through that one then the winner of Bouchard v Van Uytvanck will be no pushover. Bouchard started the season well enough but was disappointing against Mattek Sands.
Keys has a good chance of reaching the fourth round but Vinci and Flipkens will make her work for it.
Predicted quarter final: Serena Williams v Bouchard.
Section 2 has Li Na and Kvitova. This is quite a strong section and neither player is guaranteed a place in the quarter finals.
Li will perhaps meet Safarova in the third round and she will need to serve well. Her opponent in the fourth round is likely to be either Venus Williams or Lisicki. Both those players are capable of playing great tennis or pretty dire tennis. Venus obviously has the most experience when it come to the grand slams but I tend to favour Lisicki if they meet.
In the other part of the section Kvitova should be safe enough until the fourth round but if she starts spraying her ground strokes around the arena then Barthel or Puig may get lucky. I don't expect Pennetta to get beyond the second round as she has injury worries.
Kerber will like her chances of reaching the quarter final. Probable opponents Kudryavtseva and Riske will need the German to be below par to get the win over her.
Predicted quarter final: Li v Kerber.
Section 3 has Sharapova and Jankovic.
Sharapova reached the semi final in Brisbane where she lost to Serena in straight sets. She had a break from the tour with injury and only played one more match in 2013 after losing in the second round of Wimbledon. I think it would be really tough for her to make much impact this week. She may even have problems with Mattek Sands in the first round. If she did make it past the first round she might get away with some below par form until she gets to the fourth round where a likely encounter with Cibulkova will be a huge test.
Cibulkova would need to get past Mladenovic and Suarez Navarro to get to that fourth round stage.
Assuming Jankovic beats Morita in round 2 she will meet Petkovic who I expect to beat Nara.
Halep hasn't made the best of starts to 2014 but is likely to reach the third round with little drama. Unless Cirstea has a nightmare she will be Halep's opponent and I expect Halep to beat her and take on Jankovic in the fourth round.
Predicted quarter final: Halep v Cibulkova
Section 4 has defending champion Azarenka and Radwanska.
Azarenka can sometimes make a slow start to slams but she would have to be in reverse not to beat Hsieh. Jovanovski may have trouble with Meusburger but I expect her to take her place in round 3 against Azarenka.
Stephens and Kuznetsova are set to meet in the third round. That should be a close match with the prize being a fourth round with Aza.
In the other part of this section Radwanska has a tricky potential match with Pavlyuchenkova in the third round. Wozniacki really should be able to knock out McHale and will meet Kanepi in the next round. I am going for a Radwanska v Wozniacki fourth round.
Predicted quarter final: Radwanska v Azarenka 
Predicted semi finalists: Azarenka, Halep, Li, Serena Williams
Predicted winner: Williams to beat Azarenka