This has the potential to be one of the most fascinating men's slam events for many years.
There were several players last year that had their career best seasons. I am not saying that players like De Minaur. Medvedev, Tsitsipas or Khachanov can win the Australian Open but they are more than capable of causing a few upsets.
At the top of the rankings Alex Zverev showed that he can step up in the big matches and he won the World Tour Finals at the end of last season after having a superb season and ended it ranked 4th in the world.
Add to that the fact that several of the top players missed chunks of last season and their rankings suffered. That gives us some very interesting matches in the early rounds.
As if that wasn't enough we had the announcement from Andy Murray that he plans to retire this season. If you have any interest at all in tennis then you won't be missing this tournament!
Let's take a look at where everyone is in the draw.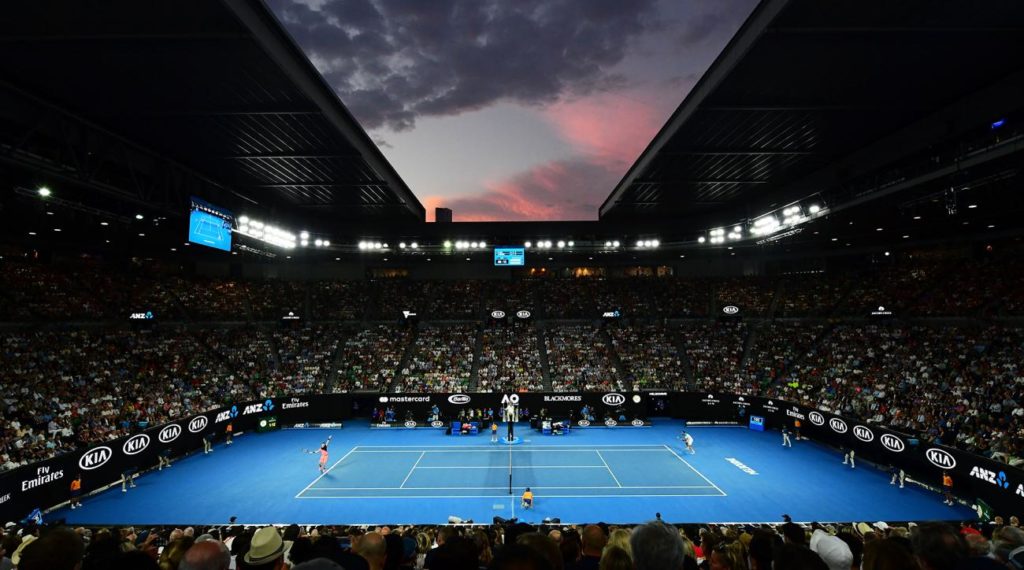 Section 1
This is Djokovic's section. He wouldn't normally expect to meet a player like Tsonga in the second round of a slam but that is likely to happen this week.
There are some decent players in his half of the section. Kokkinakis and Shapovalov should meet in the second round with the winner meeting the winner of Djokovic v Tsonga.
Goffin should be able to handle Granollers in the second round. I would expect Medvedev to get past Vesely in round two. The match between Goffin and Medvedev would be a great battle and I have to give the edge to Medvedev.
If Djokovic and Medvedev do meet in the fourth round I don't think Djokovic would have an easy match at all.
The bottom half of this season is headed by Nishikori.  He isn't guaranteed a place in the quarter final as he has some players with him who have already shown decent form in 2019.
Fognini and Leo Mayer have played strong tennis in the last couple of months. They are set to meet in the second round. Kohlschreiber and Karlovic have also started the year well.  Karlovic reached the final in Pune.
I expect the third round matches to include Fognini, Carreno Busta, Kohlschreiber and Nishikori.
Predicted Quarter Finals: Djokovic v Nishikori.
Section 2
This is quite an open section. Alex Zverev is the stand out name in terms of performing at the very top level.  He doesn't have an easy route to the quarter finals.  Chardy shouldn't give him too many problems in the second round. Simon started last season well but then faded. He has started 2019 almost as well and reached the final this week. I think it would be a surprise if Simon were to beat Zverev but he should give the German a decent workout.
Wawrinka and Kyrgios are both outside the top 50.  Two huge names in the tennis world and they are probably going to meet in the second round.  Both players are tough to predict right now. Both are capable of playing amazing tennis but are just as capable of a poor performance at any time.  I give Wawrinka a slight advantage.
The bottom half of the section has 4 players who can take the quarter final place. Coric has the edge over Cecchinato on hard courts.  Cecchinato has a poor record on this surface but he has shown real improvement in recent months.
Pouille and Thiem are likely to meet in the third round.  You never really know what you will get from Pouille. He has beaten Thiem in both their previous matches. Thiem doesn't have a good record on hard courts but has reached the fourth round for the last 2 seasons.
Predicted Quarter Finals:  Zverev v Coric.
Section 3
Federer's section.  He has one real threat to him making the quarter finals. If Monfils can get past in form Cameron Norrie in the second round he will face Federer.
Tsitsipas should be able to get to the third round. Carballes Baena and especially Basilashvilli could get in his way. Whoever gets through that threesome will most likely face Federer in the fourth round.
The top half of this section is where we find Andy Murray.  He plays Bautista Agut in the first round. That isn't the easiest of matches for someone who is not 100% fit and has a boat load of emotions and other distractions flying around.  Bautista Agut didn't have his best season in 2018 but has started 2019 quite well. At his best Murray would have won this in 3 or 4 sets but I seriously doubt he is the right mental state to compete if Bautista Agut plays his usual consistent, grinding game.
Whoever gets through the Murray v Bautista Agut match will meet Millman and then the winner of the Sandgren v Khachanov second round match.
Cilic is the main contender in this half of the section. Rublev won't be an easy opponent in the second round for him and Verdasco in the third round will push him to 4 or 5 sets.
Predicted Quarter Final: Cilic v Federer.
Section 4
Whoever reached the quarter finals from this section will have really earned it.
There are 3 main talents in the bottom half of this section. Nadal played some great tennis last year before another injury forced him to cut the season a little short.  He retired from his semi final with Del Potro at the US Open. He has played just once match since which was in an exhibition tournament in December. He lost in 3 sets to Anderson.
De Minaur had a superb season in 2018 and has continued that form in 2019. He won the title in Sydney this week.  He is likely to meet Nadal in the third round. If Nadal is a little off his game then De MInaur will put him under real pressure.
Berdych missed a lot of last season. He has started 2019 playing great tennis. I'm not sure he is ready to get beyond the first week but he has a decent draw and could get as far as a match with Nadal in the fourth round.
The top half of this section has Kevin Anderson, John Isner and Grigor Dimitrov as well as in form Seppi.  I expect those four players to make up the third round matches. It's hard see Anderson not making it to the quarter final.
Predicted Quarter Final: Anderson v Nadal ( if match fit ). Otherwise he loses to Berdych.