We haven't learned too much from the first two weeks of the season. We have seen that Kerber is in good shape. Muguruza isn't fit. She retired from Brisbane and withdrew from Sydney.  Radwanska's confidence is still on the floor.
US Open winner Stephens has not won a match since she won the title. Will she suddenly find some motivation now that it's another Grand Slam?
Overall the last 2 weeks have been forgettable. Now for the REAL WTA.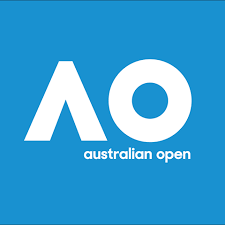 .
Section 1
This is Halep's section. Her first tough match could be against Kvitova in the third round. Kvitova has problems as she did at the start of 2017. Her only win in 2018 was due to retirement.
Ashleigh Barty had a great 2017. She has a decent draw this week although Giorgi will make her work hard in the second round. Whoever gets through that one is likely to find Vesnina in the third round.
The bottom half is headed by Pliskova and also has Konta, Strycova and Safarova. They will fight it out for the quarter final place although Konta has had an injury and possibly won't last the course.
Safarova played well against Kerber in her only match of 2018. Strycova has made the quarter final in both her 2018 tournaments. Pliskova reached the semifinals in Brisbane.
Strycova and Konta are set to meet in the third round as are Safarova and Pliskova.
Predicted quarter final: Halep v Pliskova
.
Section 2
Quite a strong section. The top half has Kerber, Muguruza and Sharapova.  Radwanska is also in this section but unless she improves on her form from last week she will have problems with Kristyna Pliskova. if Muguruza is over her injury problem she should be ok until the fourth round. She won't have a problem with Hsieh. Her third round opponent is likely to be either Tsurenko or Kristyna Pliskova.
Kerber has Vekic in the second round and possibly Sharapova in the third round.
The bottom half has Garcia and Keys. Heather Watson has a decent draw and could meet Mladenovic in the second round.  Mladenovic has lost her last 14 matches but surely she has a chance against Bogdan in the first round.
Keys could have a tricky match with Hercog in the second round but she should get through.  Garcia and Lucic Baroni will probably meet in the third round. Garcia ended last year very strongly and will be under pressure to match that form in 2018. If she does I favour her to reach the quarter final. If she doesn't then Keys will step up.
Predicted quarter final: Kerber v Garcia
.
Section 3
Venus Williams, Makarova, Goerges and Mertens all have a chance to reach the quarter finals from the top half of this section. If Gavrilova and Cornet find some inspiration they could also be contenders.
I think Goerges will take care of Cornet in the second round. Venus and Makarova should play each other in the third round.
The bottom half of the section. has Svitolina  and Sloane Stephens. They are at opposite ends and so are set to meet in the fourth round. I am thinking Stephens will find form as it's a Grand Slam. Kasatkina in the third round could be tricky for her if she is not playing her best tennis.
Svitolina should be ok until the fourth round. Siniakova might make a match of it in round 2 but Svitolina should be too strong.
Predicted quarter final: Goerges v Svitolina
.
Section 4
This section is very open. Ostapenko will probably make the fourth round. She may have problems with Kontaveit or Krunic in the third round. Krunic is perhaps most likely as Kontaveit didn't end 2017 well and has started this year with an injury which forced her to retire from Sydney last week.
Stosur has a poor recent record in her home Grand Slam. She has managed just one win in the last 3 years.  She plays Puig in the first round. Whoever makes it through is likely to lose to Kanepi in the second round.
Vandeweghe is unlikely to have any problems with an out of form Suarez Navarro and is likely to play Kanepi in the third round.
The bottom half has Wozniacki and Pavlyuchenkova. They look like favourites to meet in the third round.
Predicted quarter final: Ostapenko v Wozniacki
.
So who wins? Kerber has to be in with a shout after the way she has started the year. Halep has started the year with a title in Shenzhen. I don't think Muguruza will last the tournament. Svitolina is a possible champion. Pliskova is always in with a chance on hard courts but I'm still convinced that she can hold everything together for 2 weeks.
Outsiders who could surprise us include Venus Williams and Wozniacki.