Betfair Tennis Trading Guide. Low Risk. Proven Strategies!
***Now with 10 days FREE Trading Advice Emails!!
Just £39!! I make my money from Trading so I don't need to charge a crazy price for the Guide.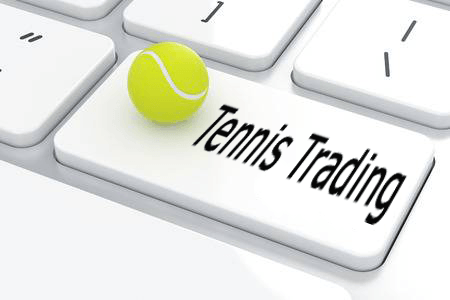 LOW RISK BETFAIR TRADING METHODS
If you are wanting to learn how to trade on Betfair then you are in exactly the right place. I have been helping people to make money with PROVEN trading strategies since 2009.
My award winning Betfair Tennis Trading Guide combined with the best customer support will take you from being a beginner to being able to make regular profits from the Betfair tennis markets.
Want to make a second income ONLINE?
Like sports? Like betting on sports?
STOP BETTING! START TRADING!
My tried and tested service is all you need
"The website has loads of strategies and videos. A great introduction to tennis trading. Paul is always ready to answer queries or questions and give advice. Customer service excellent." – Clive Holland
Why choose tennis for trading on Betfair?
Tennis is one of the top sports to trade on Betfair. Trading is safer than straight betting as tennis matches can turn around very quickly.
That fact also helps us to make a profit on price movements and lock in a position where we make money regardless of who wins the match.
I have been trading the tennis markets since 2008 and have done it full time since 2010. Since 2009 I have been helping others to do the same.
This isn't a get rich quick system. It takes practice to become consistent at anything in life. I will be with you every step of the way and offer lifetime support with your one time payment. You also get lifetime updates of the Betfair Trading Guide.
.
"…you have one of the best trading products on the market and you price it way too cheaply for that!" – Graham Laurie from the Cashmaster blog
.
I made a promise in 2009 when I launched the Betfair Tennis Trading Guide that I would never increase the price. To date I have stuck to that promise. It is still available at a crazy price.
My background is heavy with training and coaching experience so I am easily able to pass on my skills and methods.
.
"Thanks for putting together such an awesome product. I had no trading experience prior to purchasing the course and now I am making an average of £500 per month and loving it. I would highly recommend this course." – Luke Paull
One time payment
No monthly subscription for lifetime access to the Trading Guide and support.
Full time trader as your mentor for life
I have extensive experience of training and coaching others and can tweak the training course to suit you. Keep me up to date with how your progress is going and I can dramatically speed up your learning process.
Strategies with demo videos
The purpose of the Trading Guide is to help you to learn how the markets move. The best way I have found to do this is to break trading down into simple trading strategies. By using these strategies you will become familiar with the tennis markets and will be able to match your trading plan to the match situation.
There are also beginner strategies that are designed to get new traders involved in the markets
I also include my favourite trading strategy that I use EVERY day.
Learn at your own pace
Everyone is different! For most people Betfair trading is unlike anything you have seen before so it can take a little while to get your head round it. When I was learning no one wanted to help so it was all learned by trial and error.
My Betfair Trading Guide and my personal support will help to significantly speed up the learning process for you. You will get my help for as long as you need it so you can take you time and learn at a pace that suits you!
Common sense approach
I would say I am a typical Yorkshireman! For those of you outside the UK people from Yorkshire are direct and have no time for BS. We're also pretty friendly once you get to know us!
Info on top 100 players and characteristics
Trading gets easier as you get to know the players and the way they behave and react to certain match situations. I provide you with some info on the top 100 ATP and top 100 WTA players to get your knowledge started. I update them each December.
.
"More than happy to recommend the service offered by Paul. Ever helpful and offers a great service for the members, especially for the cheap lifetime membership price!" – Steve
"Paul really knows his stuff – there's no waffle or empty promises, just good direct trading advice (what do you expect from a Yorkshireman?) that you know comes from an expert, but is easy to follow." – Dylan Younger
.
I also have a daily Trading Advice email service and when you buy the Tennis Trading Guide you get these emails FREE for 10 days.
To learn all the information that you get in my Trading Guide by trial and error will take you years.
.
Get the Betfair Tennis Trading Guide TODAY!
ONE TIME payment. NO MONTHLY SUBSCRIPTION
Please note that after purchase you will receive an email with information and you will be asked to register a username on my blog at www.blog.tradesharktennis.com. I can not give you access to the members area and the Trading Guide until you email me your username.
"The Tradeshark trading guide is fantastic value in my opinion, I wish I'd discovered it much earlier. Totally recommended" – Laurence Coleman
If you want a service that takes you through those tough early learning months and doesn't think that any of your questions are stupid ones then this is where you need to be!
I don't just sell you a Trading Guide and I won't try to "blind you with science". Other services will try to trick you with fancy words and "magical" statistics.
Trading tennis is about common sense and hard work. I work with you for as long as you need to develop your trading. There is also a Skype chatroom which many people find useful as we have a good mix of new guys (and a few new gals!) and experienced traders. It is a very friendly group who all try to help each other with tips and ideas.
If you have any questions please email me at tradesharktennis@gmail.com