This will be the first time they have played.
We could see a few swings in this match. Zeballos has had a decent season over all but has perhaps burned himself out a little. He retired from his last match 2 weeks ago.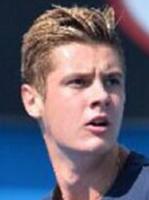 Janvier has been in strong form on clay and won a Challenger title earlier this month. His stats on clay this year have been stronger and also his recent form looks better than that of Zeballos.
I think Janvier can take at least a set today but it could depend on whether Zeb is over his injury. Zeballos starts around 1.48 and i think it is worth a lay on him around 1.30