7 wins, 7 losses in the second round though 5 of the losses were in 3 sets.
Update: 6 from 8 correct (75%)
B Agut won in 2 sets
Fritz won in 2 sets
Isner lost in 2 sets
Seppi lost in 3rd set tie break ( served for the match)
Johnson won in 2 sets
Edmunds won in 2 sets
Dzumhur won in 2 sets
Chung won. Benneteau retired in 2nd set

The first round picks were tricky again although I think were a little better than last week! Second rounds onwards were pretty good last week. See if that pattern continues.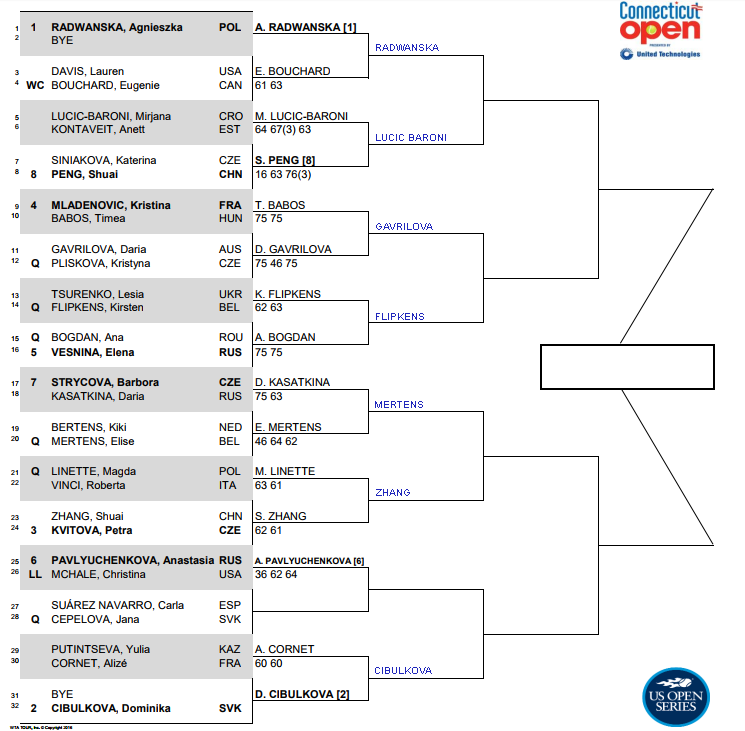 Update:6 from 7 correct (85%)
Radwanska won in 2 sets
Lucic Baroni lost in 2 sets
Gavrilova won in 2 sets
Flipkens won in 2 sets
Mertens won in 2 sets
Zhang won in 3 sets
Cibulkova won in 3 sets