ATP Western & Southern Open – Cincinnati, 18:00 – Djokovic v Federer
Djokovic leads their previous meetings 21-20. Djokovic has won 3 of their 4 matches in 2015. They played twice on hard courts this season. Federer won the first and the other went to Djokovic in 3 sets.
Djokovic hasn't been 100% this week. He did have an MTO against Dolgopolov in the semi final but perhaps that was as much about getting inside his opponent's head as it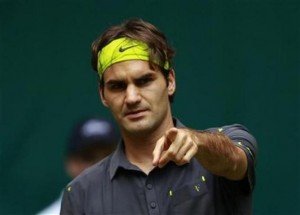 was for treatment. Dolgopolov was on the verge of beating him. Goffin also took a set from him yet surprisingly Wawrinka didn't!
Federer hasn't dropped a set so far. In 3 of his 4 matches he hasn't faced a break point. Lopez had 3 break chances but couldn't take one.
Value is on Federer. Even if Djokovic's MTO was a fake it doesn't change the fact that players who would never usually give him any trouble were in with a chance of beating him.
Djokovic usually lifts his level in finals regardless of his form up to that point but I expect Federer to be too strong today.
WTA Connecticut Open, 17:00 – Cibulkova v Pironkova
Cibulkova leads their previous matches 8-2. They are 1-1 in 2015.
If Cibulkova plays her best tennis she is an excellent hard courter. She hasn't found that level since her return from injury. She has won 3 of her last 10.
Pironkova has had better recent results. Both will struggle on serve so it's hard to predict the winner pre match.
Value is on Pironkova. Lay Cibulkova if she takes an early break lead. I expect a lot of breaks of serve in this match.