The names in black were already on the pdf. My predictions are in blue. The predictions are gut feeling picks before I researched the matches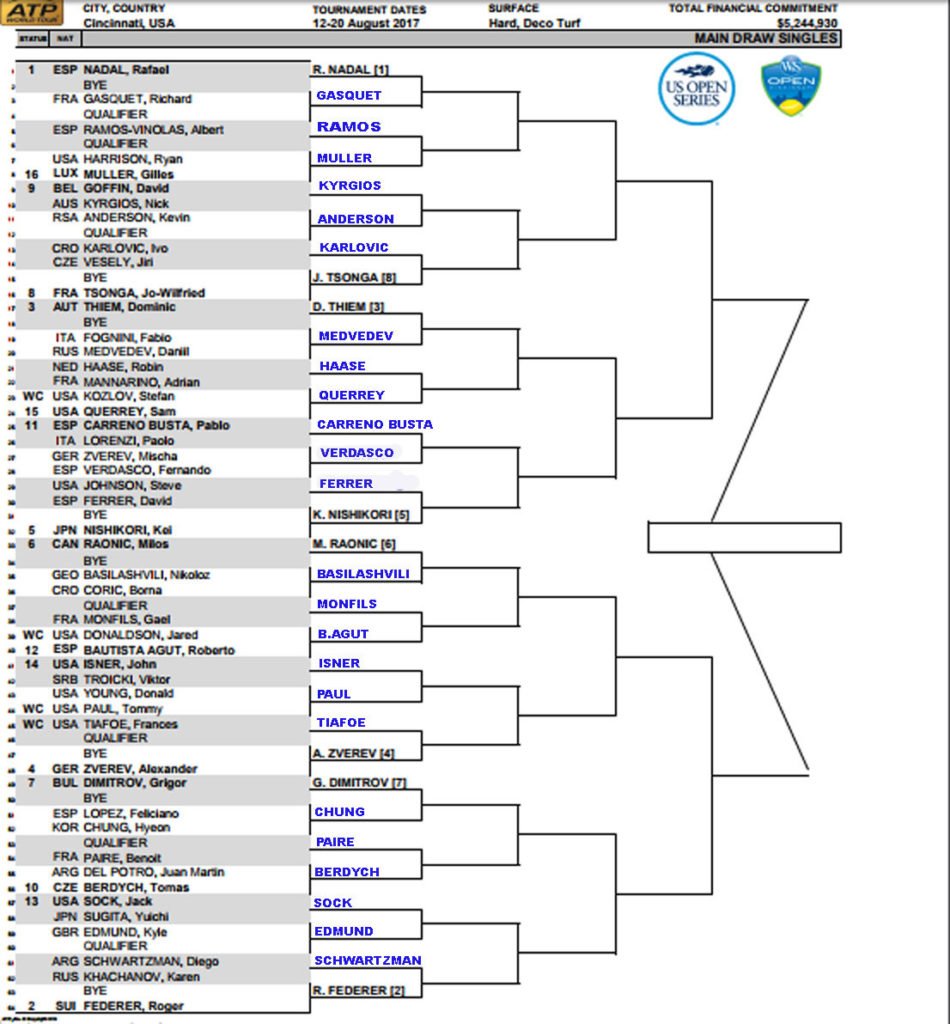 Update:
Gasquet won in 2
Ramos won in 3
Muller won in 2
Kyrgios won in 2
Anderson lost in 2
Karlovic won in 3
Medvedev lost in 2
Haase lost in 3 (won 1st set)
Querrey won in 2
Carreno Busta won in 2 sets
Verdasco lost in 2
Ferrer won in 3 sets
Basilashvili won in 2 sets
Monfils withdrew
B Agut lost in 2 sets
Isner won in 2.
Paul won in 2
Tiafoe won in 2
Chung lost in 2
Paire lost in 2
Berdych lost in 3 (won 1st set)
Sock lost in 2 sets
Edmund lost in 3
Schwartzman lost in 3