They have only played once before. That was on an indoor court in Paris in October last year. Harrison won that in 3 sets.
Harrison's indoor stats are stronger. He has not lost a set this week and only played 1 tie break. He has played decent tennis so far in 2017.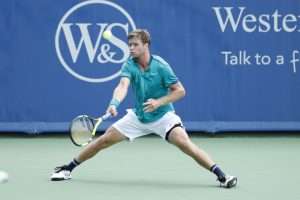 Fritz scraped through in a 3rd set tie break last night against Kudla. He twice had treatment for an injury. He was broken 5 times in that match.
I favour Harrison to take this but I want 1.70 or better before I back him. They can both serve big but Harrison has been better on return of serve this week.
Harrison starts around 1.50.