Czech Republic v Spain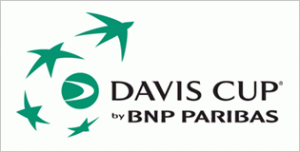 The word is that the Czechs have tried to produce as fast a surface as they can. That would obviously make sense as they are up against two excellent claycourters today.
The first match will be Stepanek against Ferrer.
Ferrer leads the head to heads 6-3 and has won their last 3 meetings. On hard courts Ferrer leads 3-1 with Stepanek's only win coming in the only indoor match. However that was back in 2004.
Ferrer was extremely unlucky not to reach the semi finals at last week's World Tour Finals. He beat Del Potro and Tipsarevic. He pushed Federer very close in 2 sets and I felt he deserved to go through.
Stepanek reached the quarter finals in Shanghai beating Hewitt, Gasquet and Isner along the way before falling to Murray despite taking the opening set. In Basel he made it through qualifying only to lose to Brian Baker in the first round of the main draw. He then withdrew from Paris with a knee injury.  How will that knee hold up to a best of 5 set match against the 5th ranked player in the world who has seemingly endless energy, a much improved hard court game and also a much improved serve?
Stepanek will try to shorten points and rush Ferrer into errors.  He will need to serve well just to give himself an outside chance. Ferrer starts at 1.19 which looks a little crazy and certainly isn't a backing price. I will be waiting for a higher price on Ferrer which will also give us chance to judge if the Spaniard is up for the fight. I will be amazed if he isn't.
Update: A fairly straight forward win for Ferrer although there were some very long games especially in the first set.
Ferrer won 6-3, 6-4, 6-4.
The second singles match will have Berdych up against Almagro.
Berdych leads the head to heads 8-3 and is 4-1 in 2012. He won their last 3 matches in straight sets.
The speed of the court is a big plus for Berdych although Almagro can on occasion serve exceptionally well.  I think today it will be won or lost in the rallies. Berdych is a more patient player and if anything plays too conservatively in opening sets. He tries to "make sure" of taking the first set. Sometimes he can send himself to sleep as well as the spectators and will throw in a terrible service game and gift the set to his opponent.  Almagro likes short points and even on clay will try to finish on a big groundstroke when he really should be working his opponent into a better position to make that passing shot a higher percentage play.
Berdych starts at a similar price to Ferrer. Almagro has failed to take a set in his last 3 matches with Berdych but we really need him to hit the lines in the opening set today to give us a price worth backing.
I see Berdych taking this fairly comfortably. Almagro's best chance is the first set and he may snatch it in a tie break if he brings his best serving game.
Update: Excellent effort from Almagro. Twice he went a set behind and twice he levelled the match. In the end Berdych was too strong.
Berdych won 6-3, 3-6, 6-3, 6-7, 6-3.