Tsonga 2.32, Goffin 1.71
Tsonga leads their previous matches 4-3. They have played just once this season. That was in Rotterdam in February. Tsonga won on an indoor hard court in 3 sets. Both their indoor matches went to 3 sets. Goffin won the other one in 2014.
Overall results for the season are similar although Goffin has played a lot more matches. Tsonga has better results indoors this year. Twenty one wins from 25 matches. Goffin won 19 from 27. Tsonga can win the Final for France with a win today. France lead 2-1 after the first 2 days.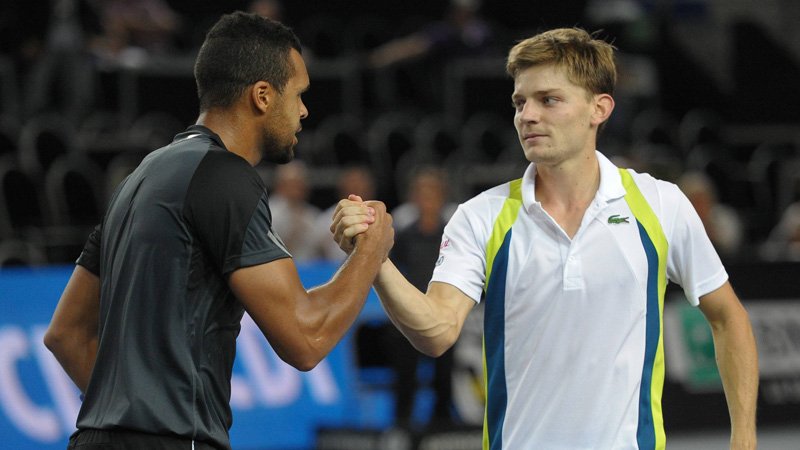 Goffin reached the final at the year end finals at the O2 Arena. He beat Federer, Nadal and Thiem that week. On Friday he beat Pouille in 3 sets. I had expected Pouille to be more competitive but Goffin played a superb match and did not face a single break point.
We have some value on Tsonga. Goffin has an excellent Davis Cup record with 20 wins from 23. This will be a long match. Four or 5 sets. I am going with Goffin's Davis Cup record and his recent form to win.
Back Goffin above 2.00.
Update: Surprisingly easy win for Goffin. His price spiked in the first set tie break when Tsonga went a mini break up but it was Goffin who took the set. He won 7-6, 6-3, 6-2.