http://www.rolandgarros.com/en_FR/scores/draws/ws/index.html
The women's tournament is much harder to predict round for round. Also the winner isn't obvious as the last 7 years have seen a different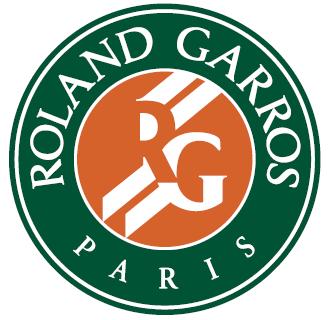 champion. One name that is missing from that 7 year list is Serena Williams. She has won the title just once which was in 2002 and she surely comes in as a strong favourite in many people's eyes.
Section 1 is Serena's. As is usually the case her route to the quarter final doesn't present any obvious dangers. Cirstea in the third round and probably Vinci in the 4th aren't names that will strike an ounce of fear into Serena's mind.
The rest of the section is full of very capable but recently disappointing players. Wozniacki, Kerber and Kuznetsova will need to improve on their recent form. Lepchenko and Oprandi will meet in round 2 and will probably both be glad to go home after the farce of this week's Brussels tournament.
Pavlyuchenkova seemed to have sorted her wayward serve but it has been less convincing as the season progresses.
Possible quarter finalists: Serena Williams, Kerber or Wozniacki
Section 2 has Radwanska and Errani. Clay isn't ARad's best surface. Her first real challenge is likely to come from Venus ( that sounds like she will be playing ET ). Venus has at least stopped dressing like a granny on a shopping trip during her matches and if she is having a good day then ARad could be in trouble. Whoever makes it through that match is probably going to be beaten by Ivanovic in the 4th round.
Goerges isn't likely to beat Ivanovic in the 3rd round.
Errani will expect to make it to the quarter final. Lisicki and probably Suarez Navarro will do their best to wreck her plans but you have to favour  the female Ferrer.
Possible quarter finalists: Ivanovic, Errani.
Section 3 is Azarenka's. She will have to be well below par to fail to reach the quarters. Begu and possibly Bartoli if she gets past Schiavone will try to beat Azarenka.
The other part of this section has Li Na who will have to find some inspiration from somewhere if she is to be a contender. Kanepi may be fatigued at the beginning of the tournament which may leave her vulnerable to Voegele in the second round. If she makes it through then Kirilenko will be favourite to end Kanepi's run.
Possible quarter finalists: Kirilenko, Azarenka.
Section 4 has Sharapova and Kvitova. This is the most competitive section with Wickmayer, Safarova, Jankovic, Stosur and Cibulkova all trying to over turn the bigger fish.
Sharapova has an easier route to the quarter finals than Kvitova. Cibulkova looks to be the only real threat. Stephens isn't experienced enough on clay  to trouble anyone decent.
Stosur and Jankovic are set to meet in the third round with the winner likely to play Kvitova for a place in the quarter finals.
Possible quarter finalists: Kvitova, Sharapova.
A good chance that we see a Serena v Sharapova final but it's by no means a certainty. That would be too obvious and WTA tournaments are rarely straight forward.