ATP French Open, 12:00 – Djokovic v Murray
Djokovic has won all 7 of their matches in the last 2 seasons. Murray's last win was the Wimbledon final in 2013.
Djokovic has never won the French Open so there is extra pressure on him now he is so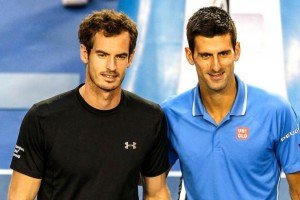 close once again. This time he has already knocked out Nadal who beat him in last year's final. He has won all his matches in straight sets including his win over Nadal in the quarter final. That match certainly didn't live up to the expectation that a lot of people had of it as soon as the draw was made.
Murray has really improved his clay form and tactics this season. He is unbeaten on clay this year and has back to back titles. He withdrew from the 2nd round in Rome giving tiredness as the reason.  he beat Nadal in the Madrid final in straight sets. I'm not sure he is ready to beat Djokovic today but I will be disappointed if Murray loses in 3 sets. It is a match I am really looking forward to as this will be the ultimate test of how much Murray has improved his clay game.
Djokovic is way too low at 1.20 and is a lay for a trade. Djokovic to win in 4 sets.
ATP French Open 14:00 – Tsonga v Wawrinka
Wawrinka leads 3-2 on clay and they are 3-3 over all. They have won 1 each in their French Open meetings. Their last French Open match was in 2012. Wawrinka has improved a great deal since then. He has won their last 2 clay matches. Both their French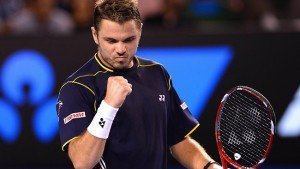 Open matches went to 5 sets. In fact none of their previous matches have been won in straight sets.
Wawrinka is frustrating as his level from one match to the next can vary so much. His performance against Federer was incredible. His ground strokes were amazing at times and he took time away from Federer. If he plays anything like that level he wins.
Tsonga has performed above expectations but for him to win today Wawrinka has to have a real drop in his intensity. The crowd will obviously be right behind Tsonga. He will need to get an early lead to keep them from going quiet. He is likely to try to win in a baseline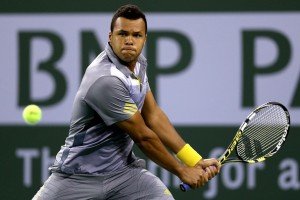 battle but he needs to use other tactics as well or he will out played.
Back Wawrinka when he is a break behind. Nerves will play a part for both players if they get into a winning position. The most likely outcome looks like Wawrinka in 4 sets.