38 matches on today's Trading Advice email. Great value for money!!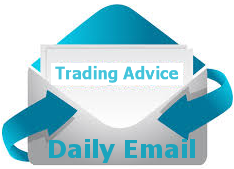 ATP French Open, 10:00 – Cilic v Haase
Cilic leads the head to heads 3-0. Their most recent meeting was in 2011 on clay and he won in 3 sets.
Haase has resorted to playing Challengers to try to get some ranking points and confidence. He is a strong clay courter when in form but has struggled so far this year. He
reached the quarter finals in Estoril last month and won a Challenger title on clay 3 weeks ago though it wasn't a strong field. Even when he was at his best he never got past the second round of the French open. He reached that second round for the last 4 years.
Cilic has been disappointing this season. He didn't return to the tour until March but hasn't really got going. He has reached the third round at Roland Garros for the past 3 seasons.
I favour Cilic to get the win but he is too low at 1.21 . I'll be laying him around 1.15
ATP French Open, 11:30 – Duckworth c Anrnaboldi
Duckworth leads 1-0. That match was in 2013 on a hard court and it went to 3 sets.
Duckworth reached the quarter finals in Nice though he had a fairly easy draw. He reached the main draw last year but lost his first round match.
Arnaboldi took the opening set from Goffin in Rome and has come through the qualifying rounds well. He reached the main draw last year but lost to Bollelli. he is very inconsistent but has the ability to take a set or 2 from Duckworth if he has a good day.
Lay Duckworth if he wins the 1st set. Back Duckworth if Arnabolid  wins the first set.
Duckworth starts around 1.63 . I think he will scrape through to the second round.
WTA French Open, 15:30 – Mladenovic v Bouchard
It was a semi final finish last year for Bouchard but she has been in awful form this season. She has won 3 of her last 10. She did take Suarez  Navarro to a third set tie break in Rome.
Mladenovic reached the final last week in Strasbourg and has been in strong form this year. She could be tired for this match though and after the first set her legs could get heavy. It only hurts when you're losing though!
Back Bouchard when she is a break behind. I don't think she will reach the semis but might get through a couple of rounds.
Bouchard starts around 1.62 .