if you want previews, predictions and trading advice for all main tour matches EVERY DAY sign up for my Trading Advice email at THIS LINK
WTA French Open, 13:00 – Ivanovic v Svitolina
Ivanovic leads their head to heads  6-0. Svitolina has won just 1 set. Their last meeting was a month ago in Madrid. Ivanovic won in 2 sets.
I have backed Svitolina in her last 2 losses which were  against Venus Williams and Ivanovic. Both times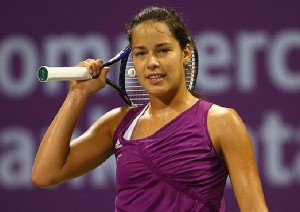 she had been in strong form in the tournament but didn't really compete against the big name. She beat Cornet in the last round. Cornet had major problems on serve and was broken 7 times. Svitolina was broken 5 times. She won just 50% of her first serve points. She really struggled to close out the match. This is Svitolina's first slam quarter final. If she got nervous serving to get to the quarter final you can guarantee she will be even more nervous now she is there against a former champion.
Ivanovic is in the quarter finals for the first time since she won the title in 2008.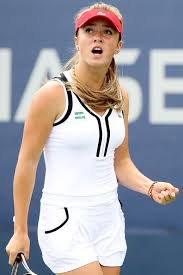 Her form this season hasn't been good but she split with her latest coach, Dejan Petrovic about a month ago and maybe likes not having a coach for a few weeks. Her form has certainly improved so clearly their relationship wasn't working for her.
I don't like Ivanovic's price of 1.41 but will back her if she goes an early break behind. Svitolina is likely to choke if she gets into a set winning position.
ATP French Open, 14:30 – Wawrinka v Federer
Federer leads their previous matches  17-2. The most recent meeting was in Rome on clay last month. Federer won in 2 sets and Wawrinka seemed to lose his confidence after Federer pulled back and early 0-3 deficit. Federer has won their last 3. One of Wawrinka's wins was on clay in 2014. They have met twice at the French Open and Federer won both in 3 sets.
Wawrinka has found his form in this tournament. Something that will
have to improve today though is his first serve percentage. He won't beat Federer with second serves.
Federer has also been in great form. He was caught napping by Monfils just before their match was suspended on Sunday and Monfils levelled at 1 set each. However when they resumed yesterday Federer wasn't hanging around and got the job done quickly.
I can see this being a great match and Wawrinka can raise his game at any time. However he was poor in their last match and Federer's tactics were spot on. I will be surprised if Fed wins in 3 sets. Four sets looks the most likely outcome. Wait for a little higher on Federer. He starts around 1.48 .