14:00 – S Williams v Safarova
Williams leads the head to heads 10 – 0.
It was quite a performance from Serena in the semi final. I don't doubt she was ill but she is an extremely fit athlete. If the cold or virus was truly affecting her that badly she wouldn't have been able to shake off the effects during points. Once the point was over she would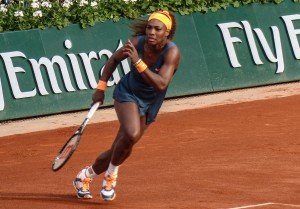 resemble a string puppet that had been attacked with scissors.  Some people just don't handle illness well. Maybe that is what her behaviour was all about.
Over playing illness or injury is something that a limited number of players use. The lower ranked players are more likely to cover up any weakness but a few top players use it to distract their opponent long enough to take advantage. We saw it yesterday from Djokovic. Murray should know better as he used to use this tactic in almost every match but he allowed Djokovic to get in his head just long enough to get himself broken. If it hadn't worked we would probably have seen Djokovic swirling his arms around and pretending to lose his balance. It doesn't break any rules other than the ones to do with sportsmanship.
Safarova has played a superb tournament. She has been strong under pressure though it was understandable that we saw nerves from her at the start of her semi final and at the end as she was broken when serving for a place in the final. She managed it at the second attempt.
I think if we see a repeat of Williams' close-to-tears dying swan act Lucie will be prepared for it and hopefully won't be affected.
Williams has lost the opening set in 4 of her 6 matches and Safarova is playing well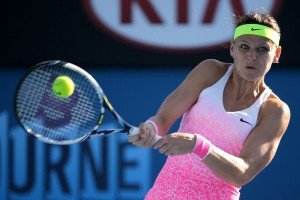 enough to take this to 3 sets. Of course this is her first slam final and she is playing the world number one who she has lost to 10 times and never beaten but that means that no one expects her to win and once she settles she can just play her own game with nothing to lose.
In the semi final Safarova could focus on Ivanovic's back hand. Williams doesn't have a weak side.
If Safarova can cope with the occasion then we should see a close match. Hopefully she can take the opening set to put Williams under pressure but I have to go with Serena to win in 3 sets.