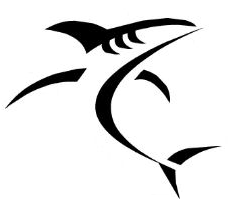 Back by popular demand and in time for the new tennis season TradeShark Tennis teams up with The Geeks Toy.
With every membership of TradeShark Tennis (which includes the Tennis Trading Guide) you will receive 3 months free access to the Geeks Toy trading application. What more could you want for the start of the 2013 season?
The offer will go live during Sunday and I will post a link to the promo page on the blog. I will also send out a tweet and post on facebook so if you don't follow me on there please use the links on the right hand side of this page.
Please note you will need a Geeks Toy account to take advantage of the offer. If you don't have one please visit www.geekstoy.com and sign up for their free trial. The 3 months will be added to the end of your free trial period. If you are already a subscriber to the Geeks Toy the 3 months will extend your expiry date by 3 months when you take up our offer.
The promotion is ONLY available from the promotion page. The link will be posted here on Sunday afternoon.