The season is almost over  but that means you have a chance to go over all the information provided to members with less temptation to get involved in the markets before it all starts to make sense.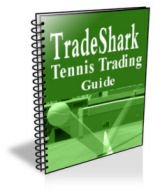 Members ask me for advice on their trading all year round but I have fewer distractions when the tour ends. Take advantage of my extra free time!
Jumping into the markets too soon can wreck your confidence which  should be protected as much as your bank.
There will also be members only Q and A sessions before January
Join me 😉