Two more sleeps!!
With the 25th coming almost at the start of the week I think the big day has crept up on me  more than usual. If you don't manage it at any other time of year make sure that family time takes priority for the next two or three days.
Christmas dinner for us will be on Boxing day as my wife is working until 10pm on Tuesday and we will be cramming the family stuff into Christmas morning.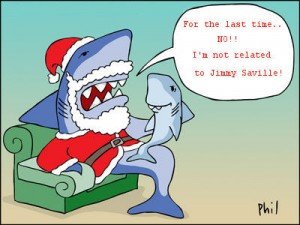 Watch out for a special offer for the new season which kicks off on the 30th.
Until then have a great holiday and I'll hopefully see you next weekend.