18:00 – Halep v Jankovic
Halep leads the head to heads 3-1. All their previous matches went to 3 sets. The most recent meeting was at the 2014 Australian Open. Halep won. Halep has won their last 3 matches.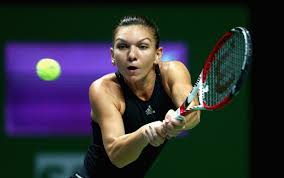 Three of Halep's 4 matches this tournament have gone to 3 sets. Perhaps her toughest match was against Pliskova and was the only one she won in straight sets. She had a real break in the semi final when Serena Williams withdrew. She has had time to rest for the final. Halep hasn't been at her best but has managed to get the job done every time. She made an awful start in her match with S Navarro losing the first 4 games.
Four of Jankovic's 5 matches have gone to 3 sets and the 5th was over early due to  a retirement by Tsurenko. After a terrible start to the season which wasn't helped by injury issues Jankovic has finally found her form. It was an excellent win over another player, Lisicki, who found form at this tournament.
Going back to 2013 Halep has lost just 3 of her 13 finals. One to Serena and 2 to Sharapova. She took Sharapova to 3 sets each time. Jankovic has won 2 of her last 10 finals. She had 4 finals in 2013 and 2014. She lost to Serena twice, lost to Garcia in her most recent one and beat Ormaechea. Three of the 4 finals were on clay (2 in Bogota).
As Halep is below her best her price of 1.31 is too low but I do expect her to come through for the win. Wait for a slow start from her before backing. Reasonable chance of another 3 setter.
20:00 – Djokovic v Federer
Federer leads the head to heads 20-18. In the last 2 seasons they have played 6 times and Federer has won 4 of them. Djokovic won the final last year and also a 5 setter in the Wimbledon final.
In his last 2 matches Federer has served extremely well. He only faced 1 break point against Raonic and none against a poor Berdych. This year he has been able to lift his game against the top players.
Djokovic made Murray look ordinary in their semi but it has to be said that Murray was pretty dire. 47% of first serves in and just 50% of points won on the first serve. Those number will never get you a win over Djokovic.
Djokovic has had the easier route to the final. It maybe didn't look that way before the matches started. Ramos should have been finished off more easily than he was. Djokovic served very well against John Isner who has started to perform much better in recent weeks.
Their recent meetings don't justify Djokovic being a 1.56 favourite and clearly the value is on Federer. This should be a great match. Federer really lifted his game in his recent matches with Djokovic and looks set to do the same again today.
Their final last year was won by Djokovic in a third set tie break. It will be tough for this final to beat that but I think we are in for something special tonight.
Federer to win in 3.