When you buy my Trading Guide you get lifetime support. What does this actually mean? It doesn't just mean that you will get help if you can't access the site or a video won't play for you. Obviously you DO get that kind of help but it is aimed more at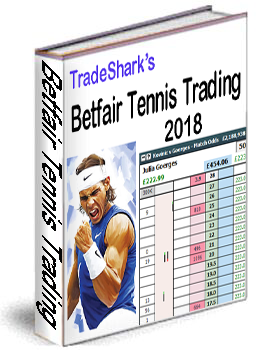 helping you overcome the various hurdles when learning to trade on Betfair or when trying to improve your trading success.
I have been trading tennis since 2008 and have done so full time since 2010. In the early days there was no one willing to help at all so I must have made every mistake possible. That means I understand completely how  it makes you  feel but I can also help you overcome them and drastically speed up your learning.
My background is heavy with training experience. I have trained and coached individuals and teams of very varied abilities from Saturday kids up to Area Managers. If I explain something to you and it doesn't make TOTAL sense I will explain it another way and another way until I find the one that works for you.
The people who have had the most success with my service are those who asked me a TON of questions. The more I know about you the easier it is for me to help.
Examples of what will help me to help you
How long have you used Betfair?
When did you start trading?
What other sports have you tried?
Do you use trading software?
What is your stake size?
Describe one of your typical trades.
What do YOU think your problems are?
What are you looking to get out of trading on Betfair (Hobby, 2nd income, eventual full time)
Obviously any other info you can give me will help. Remember there are NO stupid questions. Even if you're 6 months or a year down the line and you ask me something that you feel you really ought to know my reply will reflect the fact that I should have made sure you understood that point. I have built a business and a reputation based on a strong, no nonsense attitude and not by making people feel small.  Don't misunderstand me, if someone takes the piss or is unable to show me basic courtesy and respect they will get a blunt Yorkshire response but thankfully the dickheads are pretty thin on the ground these days!
The Trading Guide has strategies aimed at just helping a newbie to get involved in the markets. A lot of people sit staring at the screen as the idea of entering their first few trades seems a bit scary. Once they are over that stage I can help them progress at whatever speed they are comfortable with. Often that means slowing them down as they are trying to run before they can walk. Early mistakes can wreck their confidence and a trader's confidence should be protected as strongly as they protect their bank.
So why not join me for 2018?  It promises to be a spectacular season!
Trading Guide (includes trading advice emails FREE for January if you sign up in December)
Super Bundle (includes the Trading Guide and TWO months of the trading advice emails)