December is a pretty quiet month for tennis. The players are enjoying a rest after a tough 11 month season. Many of them won't be doing too much celebrating for New Year's Eve as the 2018 season kicks off on the 1st January.
If you haven't yet tried tennis trading on Betfair (or maybe you HAVE tried it but need a little help!) here is an offer to get you started.
Buy my Tennis Trading Guide in December and get my daily Trading Advice emails for the whole of January for FREE!
***This will include the whole of the Australian Open!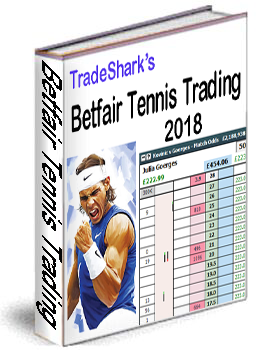 The Trading Guide is perfect for beginners but will also improve your tennis trading if you already have some experience. You get lifetime support for the small one time payment of £29.
The daily Trading Advice emails go out 7 days a week and give info and trading advice on every ATP and WTA match for that day. Benefit from my 9 years of tennis trading experience on the Betfair exchange.
Great value for a great product and service!