Take a look at today's Trading Advice information
So what do you get for less than 70p per day?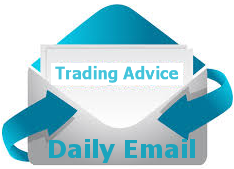 Subscribers to my Trading Advice email are getting some excellent information and advice on the day's matches. Of course I don't call them all correctly but I give good trading opportunities in the vast majority of matches.
You get the player's ranking and also their ranking on the specific surface. You get the bookmakers price, the Betfair price and also my own prices for each match. My price is worked out from my own pricing model.
You also get stats relevant to the match up and advice on what to look for in play and suggestions of when to enter.
I provide this information for every main draw match every day.
Also included is my Wins a Set List  (usually sold on its own for £10/month)
You get all of the above for just £20/month  (less than 70p per day!!)