22:00 – Nishikori v Cilic 
What a crazy day it was on Saturday. Nishikori beat world number 1 Djokovic in 4 sets and then Cilic beat Federer in 3. It is fair to say the favourites in both matches didn't play their best tennis but nothing should be taken away from the finalists. They deserve to be there.
I have gone against Nishikori all along. I thought Raonic would beat him. Then I thought Wawrinka would beat him with the added point in his favour that Nishikori's body would probably break down after a 5 setter. Then he faced Djokovic after TWO 5 set matches and yet still came through.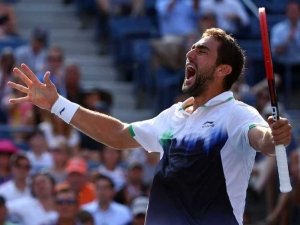 Cilic beat Simon who had found some of his old form in this tournament. Then he beat a poor Berdych. His semi final was the best tennis I have ever seen from him. Federer had so few chances against him and when he did finally get a break ahead in the third set he was immediately broken back.
Cilic's serve has looked more impressive and his holds have been easier but Nishikori has held serve just as often despite having to work a lot harder for it.
I feel over all Nishikori has produced a higher level of tennis and has faced stronger opposition. It is hard to ignore the extra time on court he has spent but if I have to pick a player who can perform on the biggest stage I have to go with the Japanese guy.
Cilic peaked too soon. I think he will be the player to suffer a slight let down after the semi finals. He played almost the perfect match against Federer and perfection doesn't happen too often in tennis.
Nishikori starts at 1.92 after they, not surprisingly, opened at evens. Part stake on him from the start and I'll top up if he loses the first set.