Another Grand Slam, another offer from TradeShark Tennis and The Geeks Toy!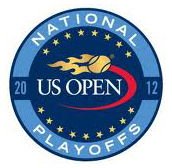 For the first week of the tournament when you join TradeShark Tennis from the promo page you will get 3 months free access to the Geeks Toy trading software.
You will need to be a Geeks Toy user even if you only took the free trial. If you aren't already a user please visit www.geekstoy.com to download the trading application.
Note:  If you pay for the offer via Paypal then your Geeks Toy subscription will be credited with the 3 months access automatically. If you use Moneybookers or NOCHEX then you will need to email me with your Betfair username so we can update your Geeks Toy subscription.
Visit the promo page HERE