Hercog 1.65, Zanevska 2.44
Hercog has won both their previous matches.  They last played in June 2015 on clay in an ITF tournament. She won in straight sets.  She won both matches on clay in 2 sets.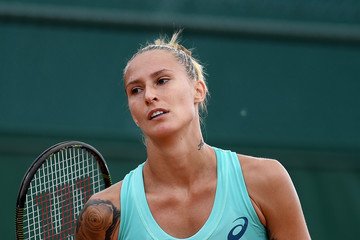 Better results for Hercog in the last 12 months. She also has much better clay results. She has only played in Charleston once which was in 2012 and she reached the semi finals.
Zanevska has made a better start to 2018. She plays mainly ITF events.  She won a hard court ITF title last month. She has come through the qualifying rounds this week.
Back Hercog above 1.85